Buena High School


Class Of 1979



Not a member?
JOIN HERE
Find and click on your name.


Buena High School
Sierra Vista, Arizona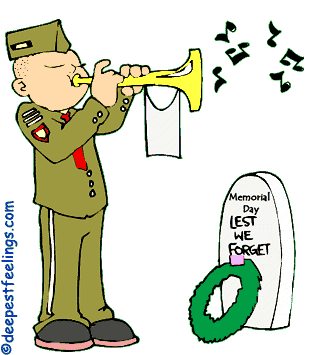 Jeff Mont-Eton dies
Jeff, or Duke as known by many, first graced this world via the sunny California beaches. After moving from San Francisco to Nevada with brother Mark and mother Beverly, his mother met the man whom she was destined for—Charles Milk. Charles would quickly be known as Dad and was always the smartest man Duke had ever known. Shortly after the birth of brother John, the five moved to California where his third brother Darren was born. In 1971, the family then moved to Hereford, AZ.
As a teenager, Duke loved to hang out with Hollywood actors, revisit the beaches of Cali, play many sports, and work out. It was during this time that he developed his strong work ethic, one of his most known traits. This was done by herding cattle, building fences, running Bob Watkins' old car wash, and moving streams/washes in Carr Canyon, stone by stone, at the whim of the late Billy G. (Mrs. Wilhelmena Ganders)
While attending Buena High School, Duke met his first wife, Jill (Clement, Curtis). They would go on to have three sons—Scott, Mikey, and Chase—before ultimately separating. Before long, Duke met Joyce, the sweet gal whom he would spend the rest of his life with. With Joyce, his family grew even bigger with step-children Jaime and Mandy.
Jeff was always the hardest worker around, whether in laying block as he did after high school, working the ranks for over 30 years at Pepsi-Cola for the Schade family, playing ball, earning multiple belts in various martial arts, or earning his degree from U of A South.
While Duke was not a man of many words, he was a man of deep thought. He was a man worthy of the respect bestowed him by friends and colleagues and always showed respect to others. He kept the cleanest pool and coldest beer around for when his friends and family would get together at his home.
Toward the end, Jeff was able to enjoyably accomplish what mattered most—spend time with his loving wife and family and friends; golf in many tournaments, play with grandson Drake who was the light in his eyes; see his Oakland Raiders get a fantastic start to the 2016 season; and drive a real sweet Denali truck.
Jeff will be sorely missed, but forever loved and fondly remembered.
Jeff leaves behind in mourning his wife Joyce; mother Bev; brothers Mark (Diann) and John; sister Jewel Marie (Butch); sons Scott, Mikey, Chase (Sandra), and Jaime; daughter Mandy; grandchildren Cara, Devin, Gavin, and Isiah, James Darren and Drake; nephew Trooper; nieces Vanessa, Candace, and Makayla; great-granddaughter Alice; and many more family and friends.
Jeff is preceded in death by brother; Darren, father; Norm, and Dad; Chuck.
Visitation will be held on Thursday, October 20, 2016 from 5:00 till 8:00 pm at Hatfield Funeral Home, 830 S. Hwy 92, Sierra Vista. Funeral services will be held at 10:00 am on Friday, October 21, 2016 at The Church of Jesus Christ of Latter-day Saints church, 2100 E. Yaqui, Sierra Vista. There will also be a short viewing at the church on Friday from 9:00 till 10:00. Interment will follow at Cochise Memory Gardens Cemetery, Charleston Rd. Sierra Vista.
December 28th Xmas reunion!! Looking Great!!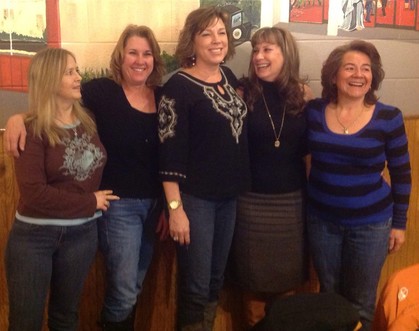 C/O 79& 80 Holiday Get Together 12/12

Click on Chef Ray's picture for his recipes.
RIP Ray 3-10-61 - 01-11-12
50th Birthday Bash Pictures
Click on the cake below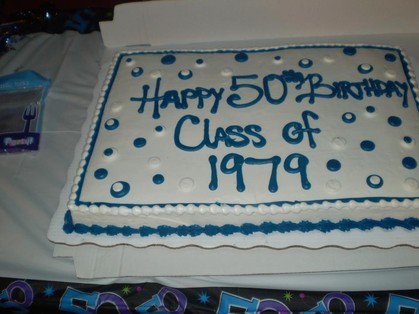 "Happy Hour Social" on July 4th at APPLEBEES in SV....We still got IT!!!!.


| | |
| --- | --- |
| | Barbara Poole ('80), Lori Fisk ('80), Debbie Johnson Nikitas ('80), David Gibbs ('80), Brooks Browne ('79), Tracy Brown Robinson ('79), Tony McMullen ('80), Cindy Meyer ('80), Grant Thomas ('80), Edie Trusty ('79), Gene Grinde ('79) |
A "Photo Gallery" feature for everyone to add pictures to..click on the camera below to take you to the page...we'll start with recent family pictures, but we can add different categories too... just let me know what you would like...
We still Look GREAT!!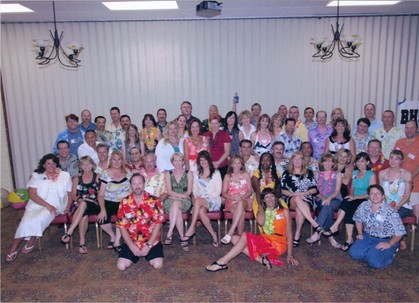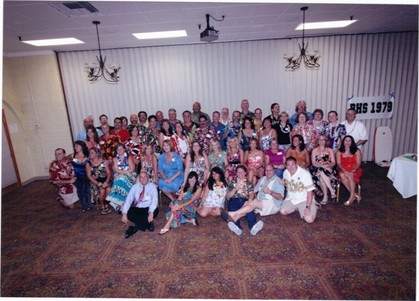 "Truly great friends are hard to find,
difficult to leave, and impossible to forget" ~ G. Randolph
It's hard to believe that we have been out of high school as long as we have. There have been many changes, experiences, heartaches and triumphs in our lives over the years. Let's face it, high school was a very strange time for us; hormones, self-discovery, uncertainty, friendships, cliques ... but that's all in the past. We've grown, changed and endured. We should be called the BHS Family of 1979
"Our Friends Are A Very Important Part Of Our Lives. Treasure The Tears, TreasureThe Laughter, But Most Importantly, Treasure The Memories."
______________________________
Check out this cool BHS forum website, free to join, click here. Good site to get your senior picture. Another fun and free social site is: www.facebook.com ______________________________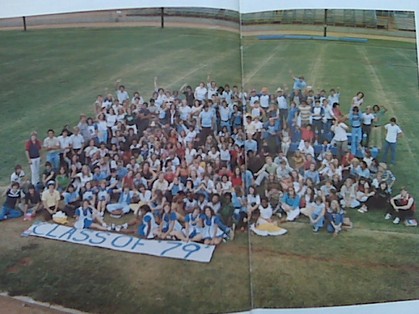 Several pages now have their own "Playlists". This one has the most songs for you to enjoy. No need to use the POP-OUT player, unless you want to. You will then have to turn the Playlist off on each page you go to.... Enjoy.....
This website was created to promote, celebrate and reconnect with all members of Buena High School Class of 1979.Your participation is

essential

for it to succeed!
Please Note: This site is for attendees and graduates of Buena High School, Class of 1979. It is completely FREE to all of the above and is privacy protected. And, there will NEVER be annoying advertising on this site.


We need your photos, updates, and memories to enhance this site as well as to make certain it represents ALL of the members from the BHS Class of 79. Even if you haven't attended a reunion, nor kept in touch at all since graduation, we ask that you please take the time to update your profile and maybe even submit a photo or two. We're certain your fellow classmates would love hearing from you! And, you may even reconnect with an old friend! Your submissions will make this site fun, interesting and complete. So, add your own personal touch and see what happens!

297 of us Classmates as of 11/11/11 ..
"Build it and they will come"

Amazing! We began building this website in Sept, 2008 and more than 52% of our classmates have registered already. Around 5 of us log into this site daily! There have been more that 12,000"hits". With your help to keep spreading the word, we will continue to see new classmates checking in everyday! Let's keep it rolling...

Go COLTS !
PRIVACY NOTICE: All contact information (address, phone number, e-mail address) entered into this website will be kept confidential. It will not be shared or distributed. Your contact information is private: your street address, e-mail address, and phone number cannot be seen by the classmates unless you grant permission on your Profile. When someone clicks on your name, the only contact information they will see is your city and state and whatever information about yourself you choose to put on your Profile. Unless you explicitly grant your permission, your email address is not visible, although an email can be sent to you using the contact box at the bottom of your Profile page. Note, however, if you send a message to someone through their Profile page, the Classmate will see your email address so that they can respond.
Email notifications from this web site
: For those of you with spam blocking or email filtering capabilities, please add postmaster@classcreator.netto your email account as a safe sender in order to receive email communication from this web site. We are getting some "bounce back" emails from several of you and don't want you to miss receiving Email from other classmates! :)